SR Spray Tan Certification Program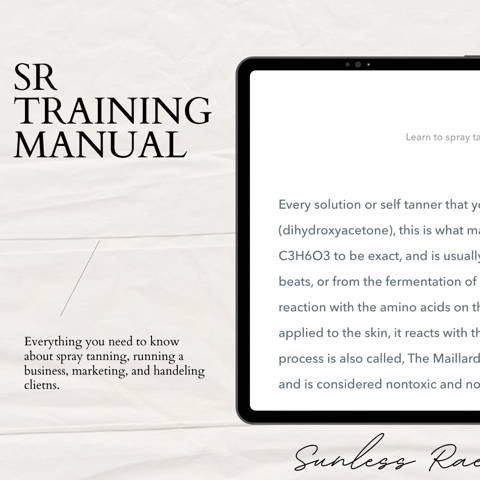 Have you been wanting to get spray tan certified, start your own side hustle or start a new business? Our spray tan certification program is for you.
At Sunless Rae, we provide hands on training at our salon in Brea, CA and in the comfort of your home in Austin, TX.
Our training comes with:
- hands on training
- 1:1 (no group setting)
- Models provided in Brea, CA
- SR training manual
- Spray Tan Certification
- Where to purchase equipment and supplies
This course does not come with equipment or solution. To schedule a spray tan training course we require a 50% deposit.